Jan started his own advertising agency in 1992 and has years of experience in the field of concept and strategy development. He started developing films in 2010 and was soon noticed by renowned national and international clients. Furthermore, Jan composes his own music, writes columns and regularly gives guest lectures.
As co-founder, Eugenie has extensive experience in developing marketing and communication plans and strategies. Eugenie specialises in internet marketing and database marketing. As a marketer, she works closely with creative teams and is in charge of reviewing market concepts and ideas.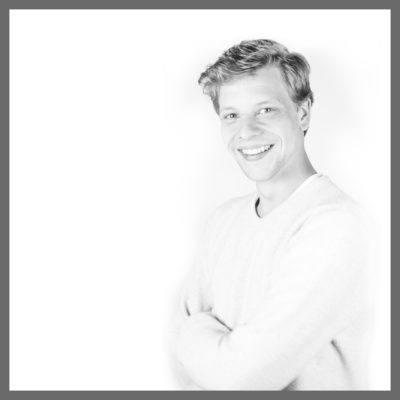 Producer Ferdy controls the entire process involved in each production. From casting to scouting the right locations to crew composition, Ferdy is the central element linking everything together. He remains calm, even though He works on eight projects at a time and has to adjust schedules at the very last second. Because Ferdy always aims to give customers the "wow" experience by showing them the final result.
Need a hug?
Bobby is a very good boy who will cheer you up!